ELAF Technology Center Launches New Innovation Towards Sustainable Energy
March 28, 2022 @ 8:00 am

-

5:00 pm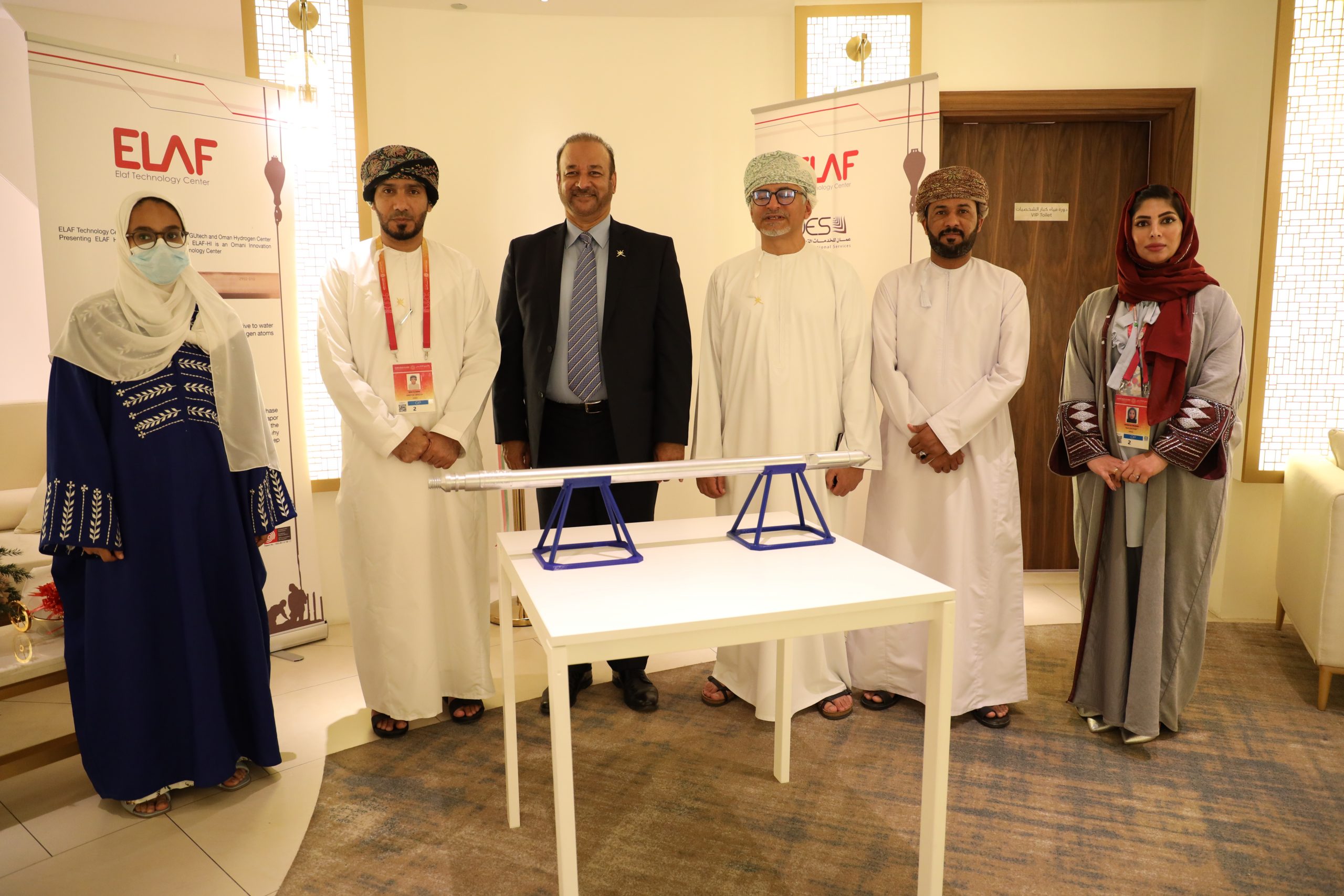 Dubai, 28th March 2022 – A launching ceremony of "ELAF-HI" technology was held at the Sultanate of Oman's pavilion at Expo 2020 Dubai in the presence of His Excellency Mohsen bin Khamis Al Balushi, Commissioner-General of the Sultanate at Expo 2020, and Mr Ahmed bin Saud Al Salmi the general manager of Oman Educational Services (OES).
The device was developed by GUtech in collaboration with Oman Hydrogen Center and the sister company known as ELAF. The device is 100% Omani owned, created by Omani scientists, and is patented making it an Omani national asset. It is the first device of its kind able to detect hydrogen reservoirs underground leading the future to sustainable energy.
Dr. Hussain bin Suleiman Al Salmi the Acting Rector of the German University of Technology in Oman, "GUtech" (owned by OES), said: "The university's undertakings are in accordance with the guidance of His Majesty Sultan Haitham bin Tariq and his 2040 vision for Oman. We are proud of the university's inauguration of the Oman Hydrogen Center as a research and scientific center two years ago. The royal orders came a few days ago to emphasize the importance of the green hydrogen sector and to facilitate its implementation in the Sultanate."
Dr. Sausan bint Saeed Al Riyami, Director of Oman Hydrogen Center, emphasized the center's role in technology localization and its reliance on scientific research and development methodology to serve the energy sector in the Sultanate of Oman. She said: "The use of fossil resources from oil and gas is subject to a global structural change as renewable energy will increasingly replace fuels and aims to reduce carbon dioxide emissions and preserve the environment. Green hydrogen will play an important role and may create a great opportunity for the Sultanate of Oman to be a leader in global change in the energy industry. We will not be content with this success and will work hard side by side with ELAF to test this technology locally and to develop the work to expand its future use."
According to Salim Al Salmi, Senior Technical Advisor of ELAF, "ELAF-HI is only our first initiative to be deployed in Oman and exported to the world later. Similar initiatives will follow once ELAF-HI achieves commercial status as ELAF has many innovative ideas in the pipeline for the renewable energy sector, simply awaiting funding".
As ELAF Technology Center is working to meet United Nation Sustainable Development Goals towards sustainable energy with new innovations that would lead Oman to economy growth and sustainability, not only locally but also globally.